Happytel Mystery Bag
Are you someone who is extremely indecisive and have trouble picking even the most basic things? Is your life a lil dull right now? Then we've got something new and exciting to  surprise you with for a limited time. Introducing Happytel's Mystery Bags!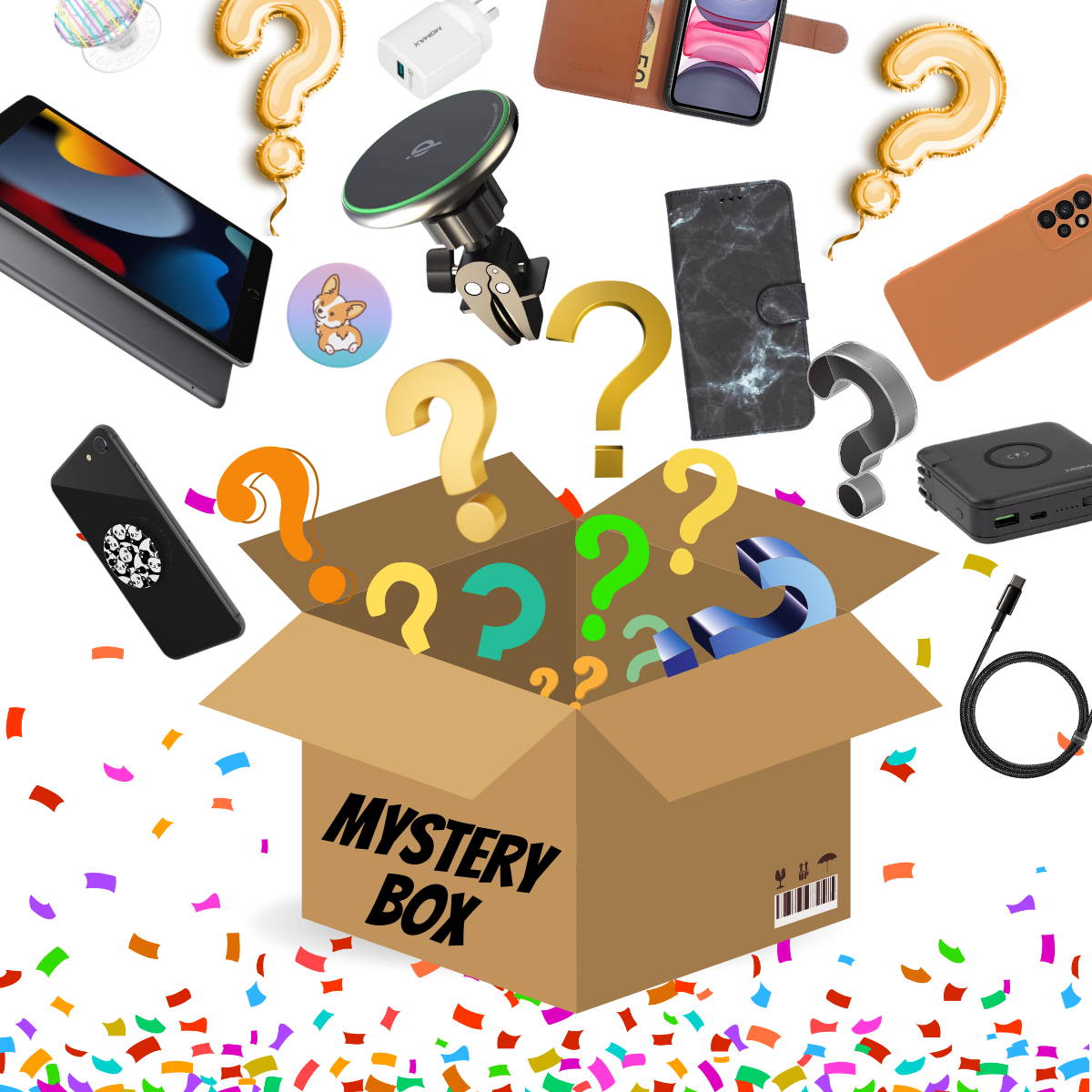 What is a Happytel Mystery Bag?
There will be a Mystery Bag for your device model that you can pick, and in this bag you can get 3-5 products that is worth DOUBLE the retail price. From phone cases, screen protectors, tech accessories, cables, vouchers and more, you can get a nice surprise when you unbox your mystery bag.  We'll make sure you don't get any duplicate products in your Mystery Bag. Take a quick pic, post it on your socials and tag us to let your friends know about this sweet goodie.
How do I get it?
Just search for Happytel Mystery Bag in our search bar of our online store and select the bag based on your device that you own.
Can I return items?
You can totally return items if they are damaged or faulty. But you cannot return it if your only reason is that you do not like or need the product. The risk of not knowing what you could possibly get is what makes  the Mystery Bag exciting.
If you have any more questions, feel free to reach out to us by emailing customer support info@happytel.com
More Blogs