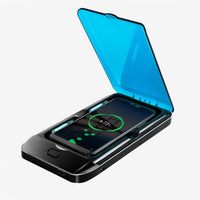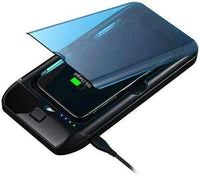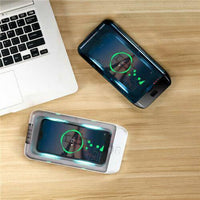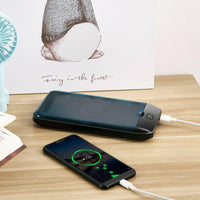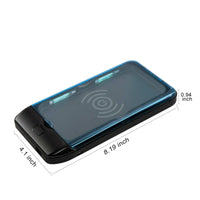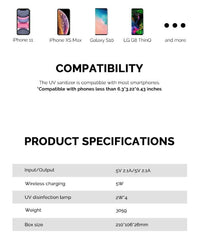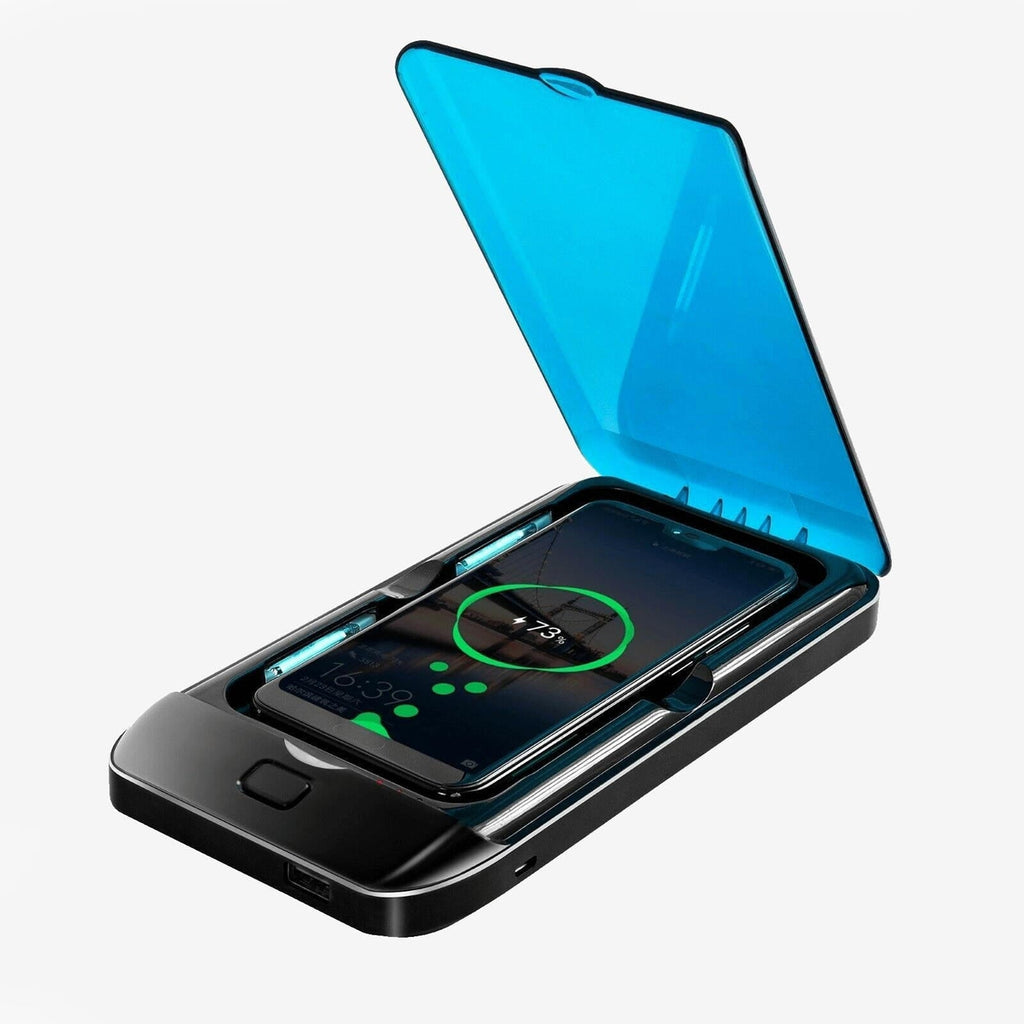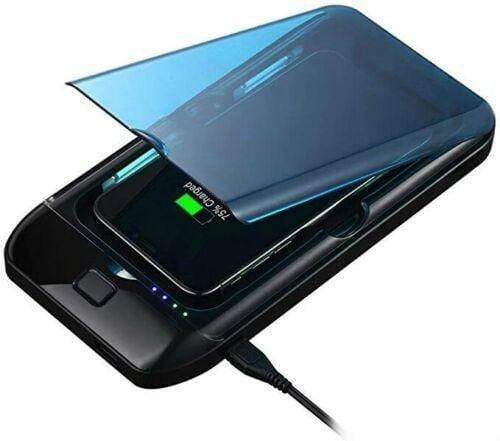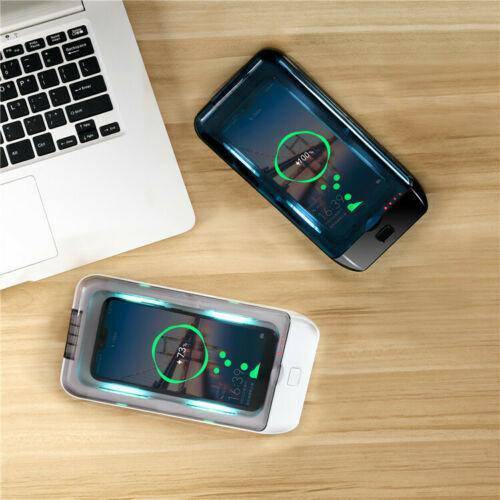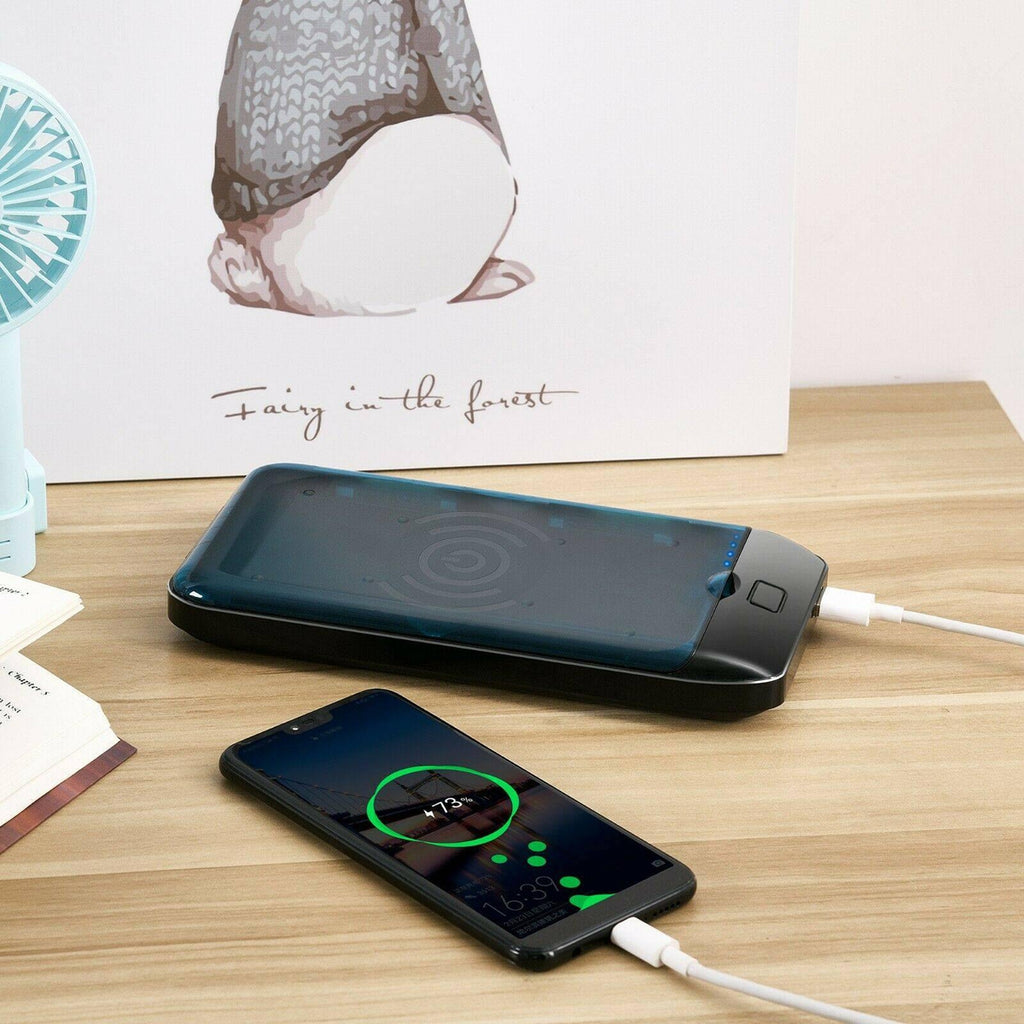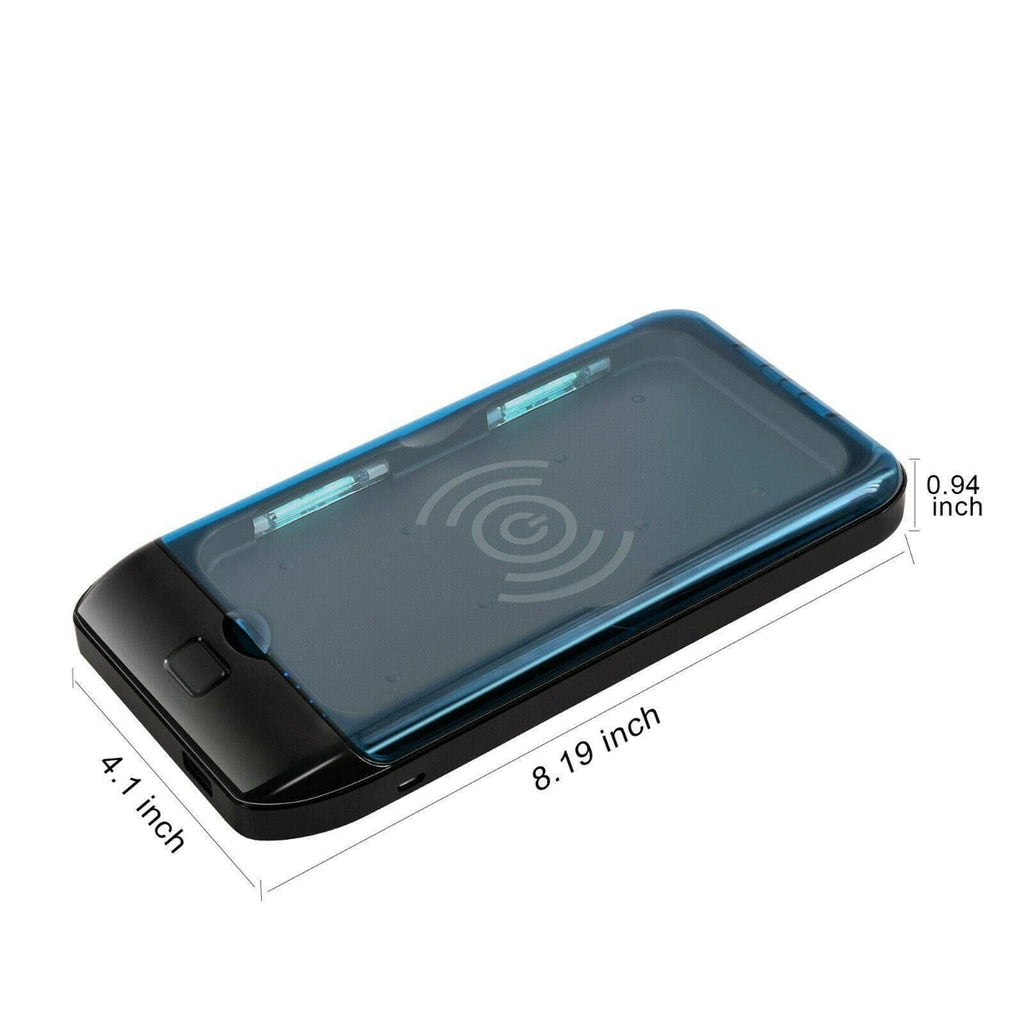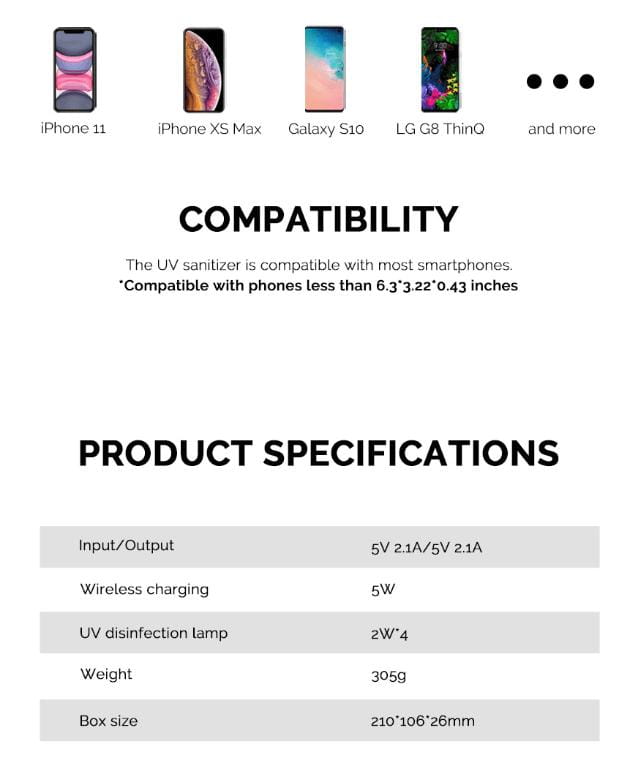 Oscar
Oscar Smartphone UV Sanitiser Wireless Charger
${ compatibility }
${ currentVariant.compare_at_price | currencyFromCents }
${ currentVariant.price | currencyFromCents }
${ flag }
Key features:
Washing your hands is a crucial step, but it won't be enough to keep germs and bacteria off your phone. We touch our phones over 2,000 times a day (along with a lot of other things), and germs get around. Within 15 minutes of sanitizing your phone you'll get:


360⁰ phone sanitation.


Kill 99.99% of germs with the UV light.


Wireless charging for your smartphone*


*Note: Wireless charging is applicable to only Qi-enabled devices.
Keep your phone charged and bacteria- without harmful chemicals.


360° phone sanitisation


Kills 99.99% of bacteria with UV light


5W wireless charging


Only takes up to 15 minutes to sterilizer your device.


Destroy 99.99% of germs:
The UV sterilizer destroys 99.99% of germs & bacteria that live on your phone's surfaces. Safely sanitize your entire phone from every surface of your items without any harmful heat or harmful chemicals.
Wireless charging & multifunctional:
*Dual charge with a built-in USB input and up to 5W of wireless charging, you can ensure that your phone is fully charged and bacteria-.
The UV sterilizer is not just for smartphones, you are able to sanitize other items that fit within this device from keys, rings & amp; jewellery. Sterilize and kill bacteria in no time!
*USB charging will require a power source from an adapter to charge your smartphone.
Note: When you use the wireless charger on the UV steriliser, the third and fourth LED indicators will light up in green.
How to use:


Plug the micro-USB cable, a LED indicator will light up in blue.


Place your device into the UV sterilizer.


Tap the MFB to turn on the UV lights.


The UV lights will turn on and start to sterilizer your device. After 15 minutes, the UV lights will turn off itself. Or to tap the MFB to turn off the UV lights. After the sterilization, the phone will have a slight smell for a while.


Note: Do not turn on the UV lights when opening the cover.
UV Sterilizer device compatibility
The UV sanitizer is compatible with most smartphones.
*Compatible with phones less than 6.3 x 3.22 x 0.43 inches.
Fast delivery
High quality products
Lowest prices