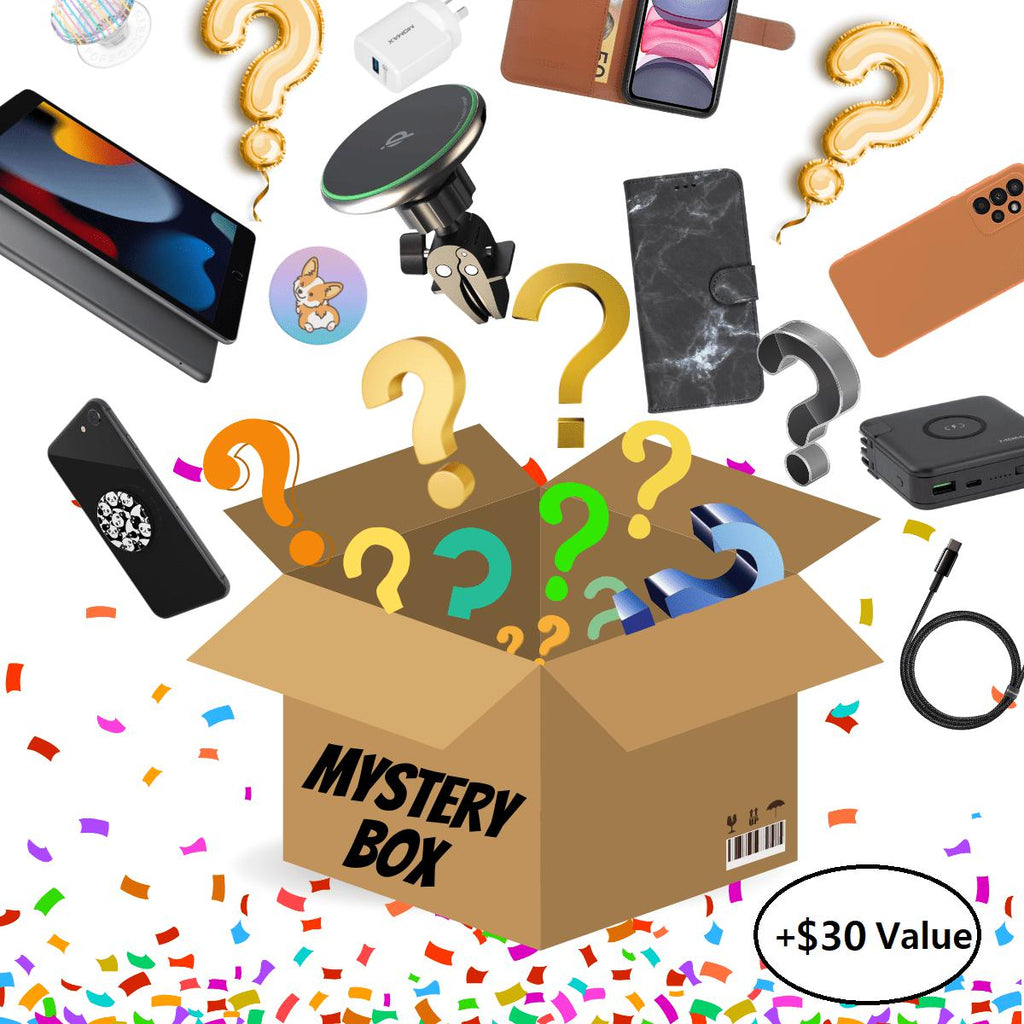 Oscar
Happytel Mystery Bag for Samsung Galaxy Note 9
${ compatibility }
${ currentVariant.compare_at_price | currencyFromCents }
${ currentVariant.price | currencyFromCents }
${ flag }
Being paralysed due to too many options? Surprise yourself or someone special with our Happytel Mystery Bag!
Every mysterious item within the bag is selected based on your selected model. Each bag is worth double the retail price and can contain around 2 - 5 items from the following categories:
- Protective Case
- Wallet Case
- Biodegradable Case
- Design Case
- Screen Protector / Tempered Glass
- Tech Accessories
- Wireless Charging Accessories
- Car Charging Accessories
- Wall Chargers
- Cables
- Pop Sockets
- Happytel Online Voucher ($5 - $50)

Important
Happytel Mystery Bag will not come in special packaging - it's all about the product. Plus, a special bag will just create extra packaging waste. Your order will arrive in a cardboard courier box just like when you order any product from us.
Please note that products can't be returned or refunded due to personal reasons (e.g. I don't like them or I don't need them). We only accept return or refund on products that are due to being damaged/faulty or incompatible with the device selected. Products might not be able to be replaced with the same one but similar value when they are faulty.
Fast delivery
High quality products
Lowest prices