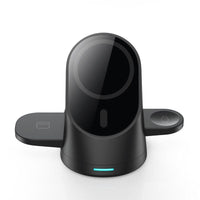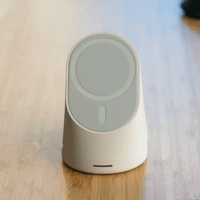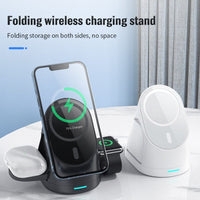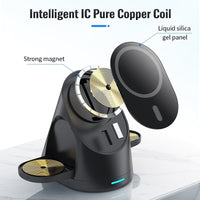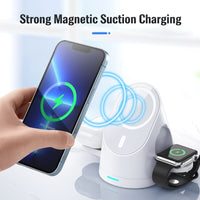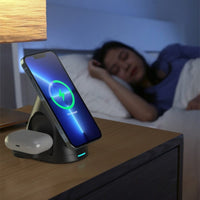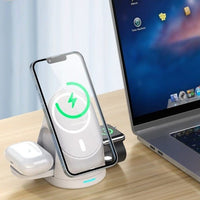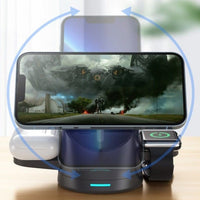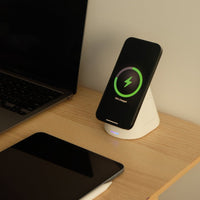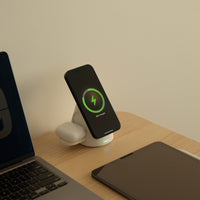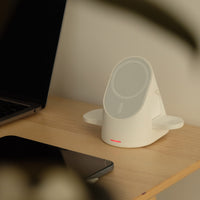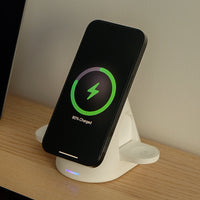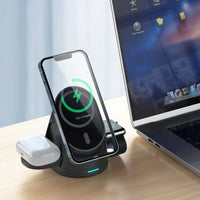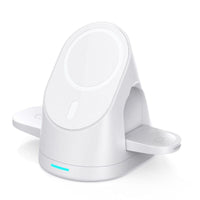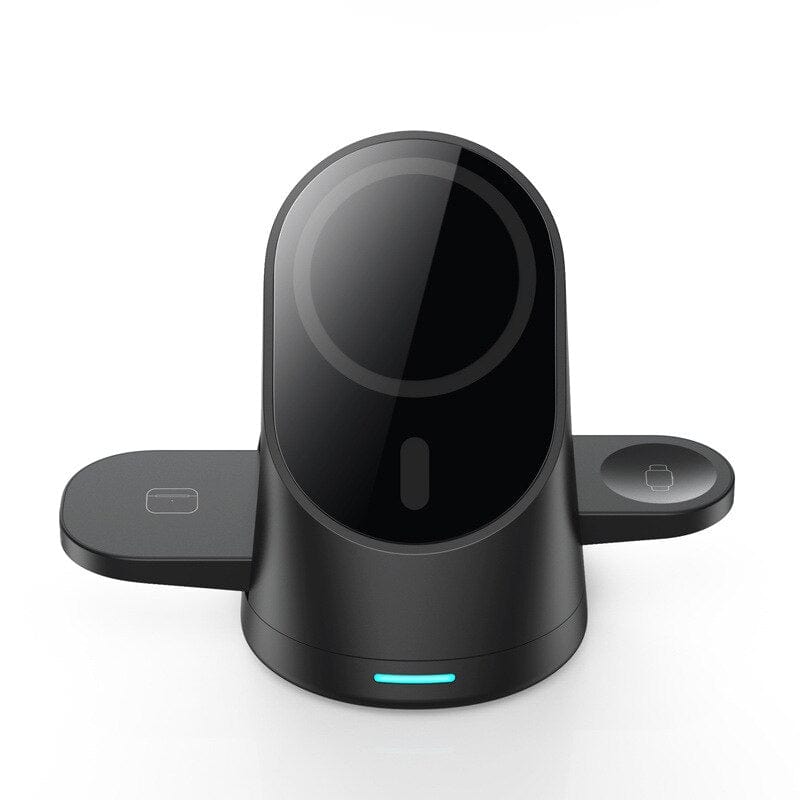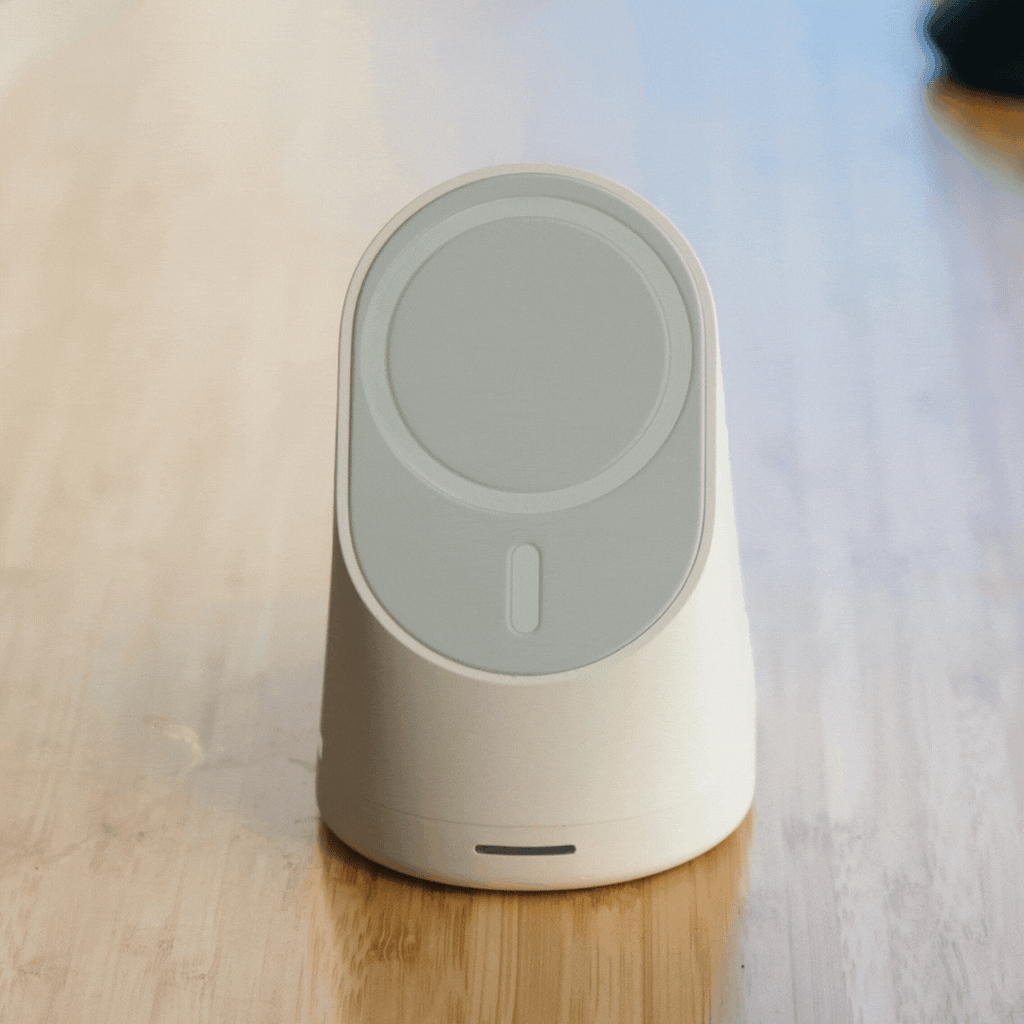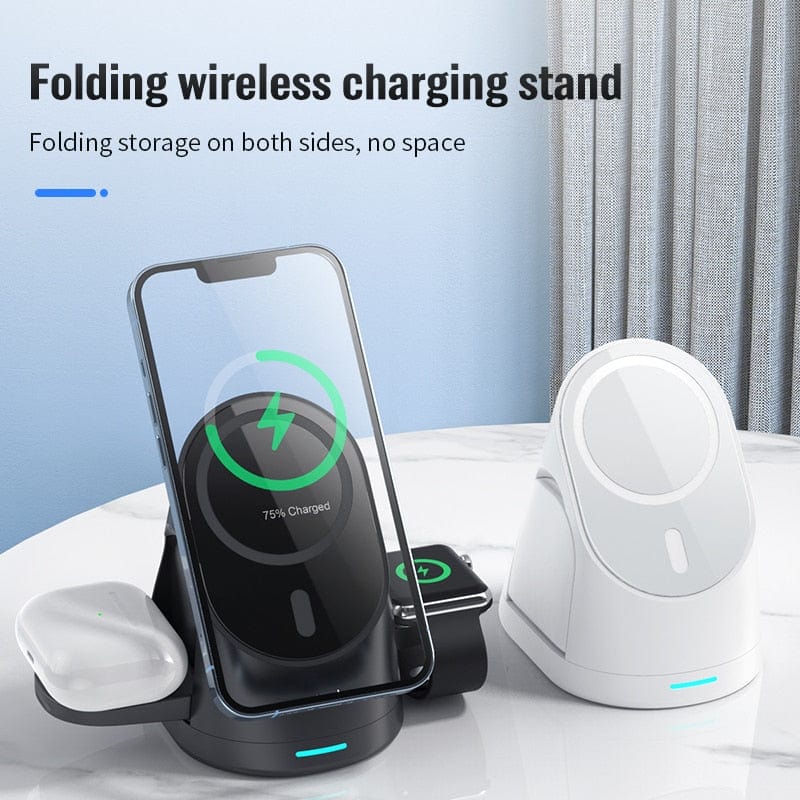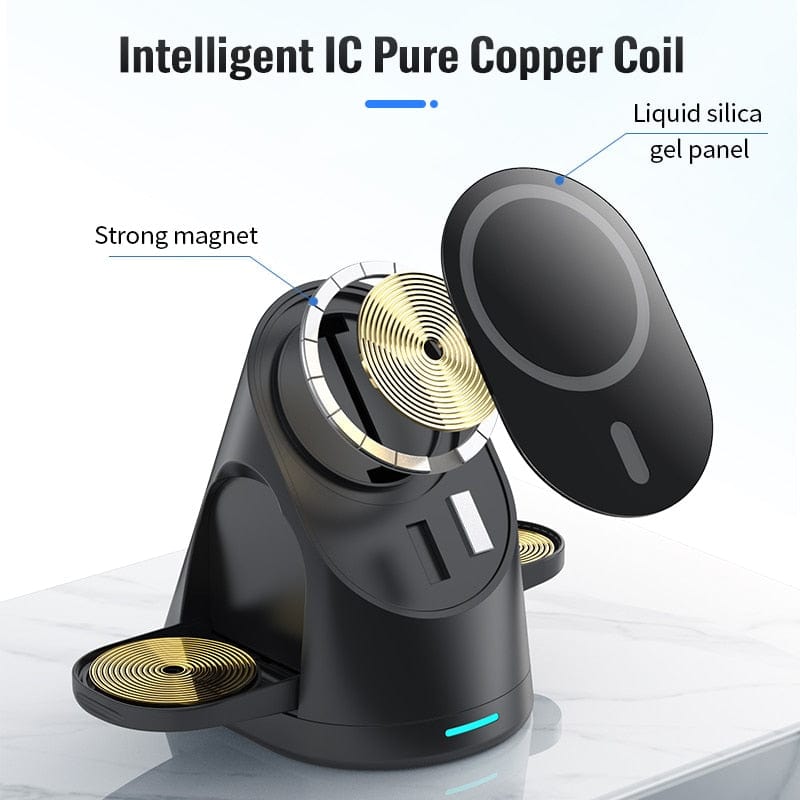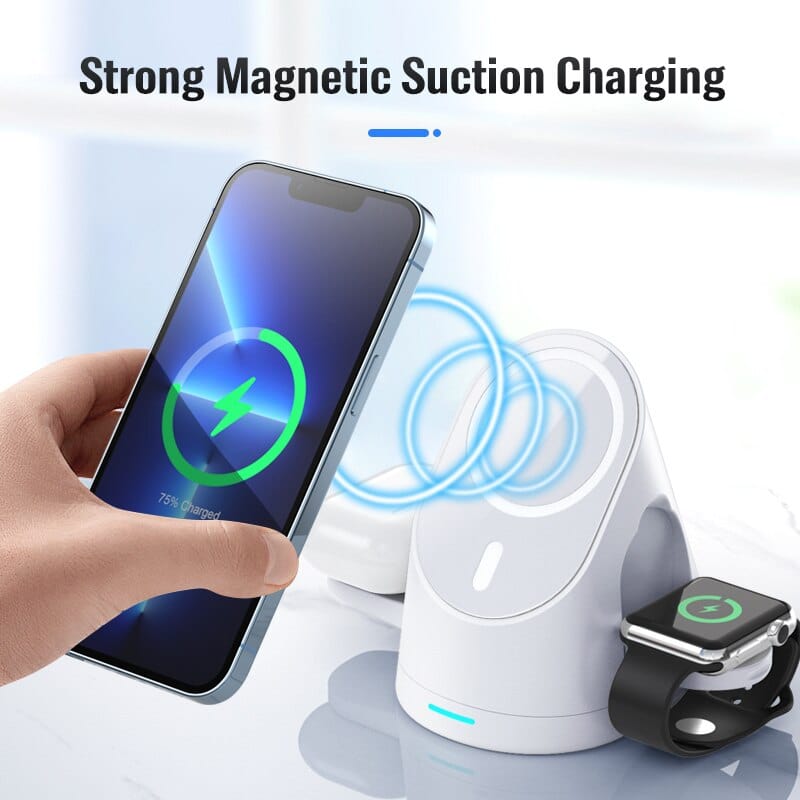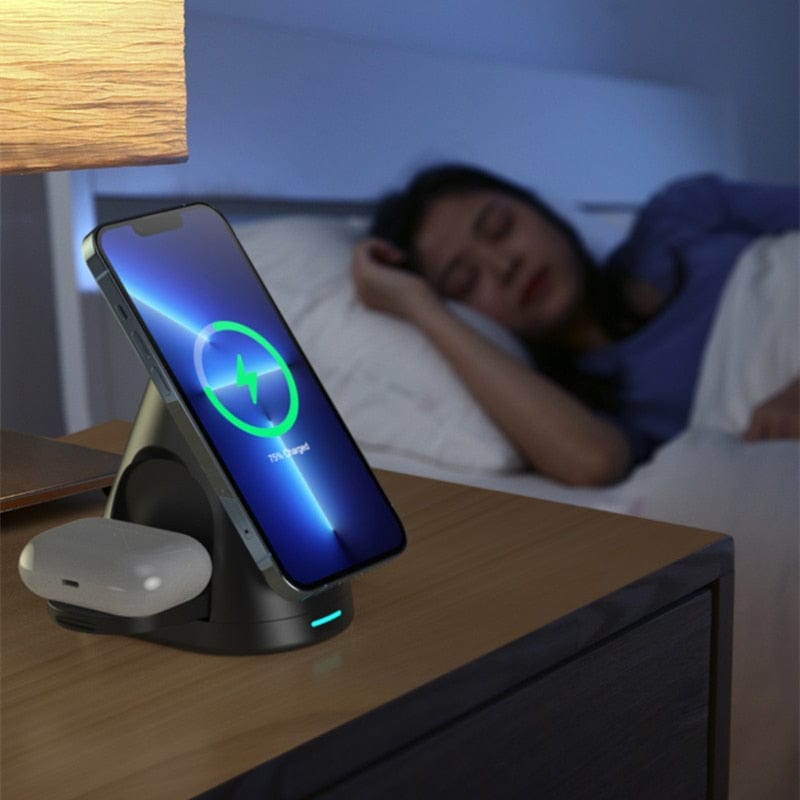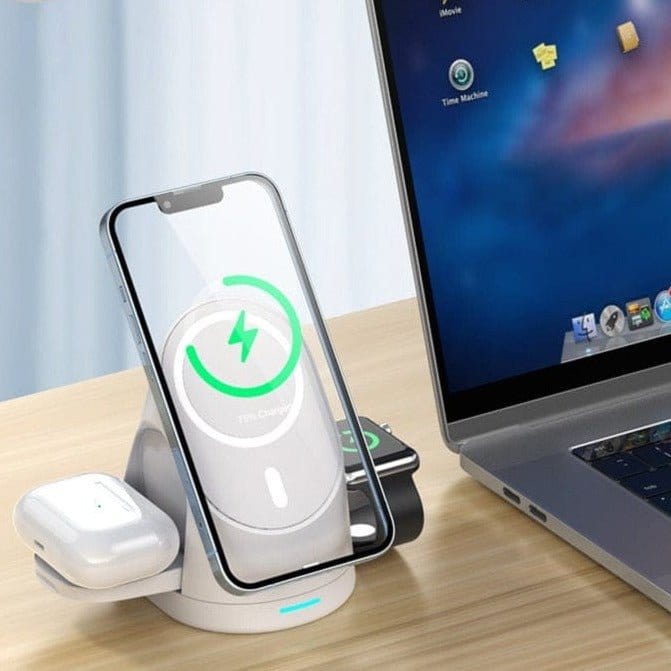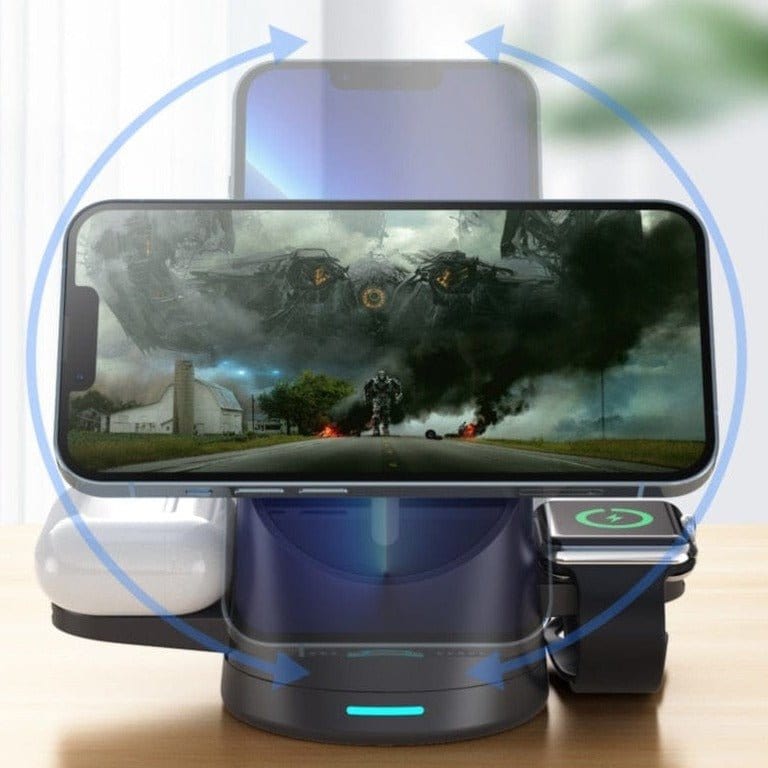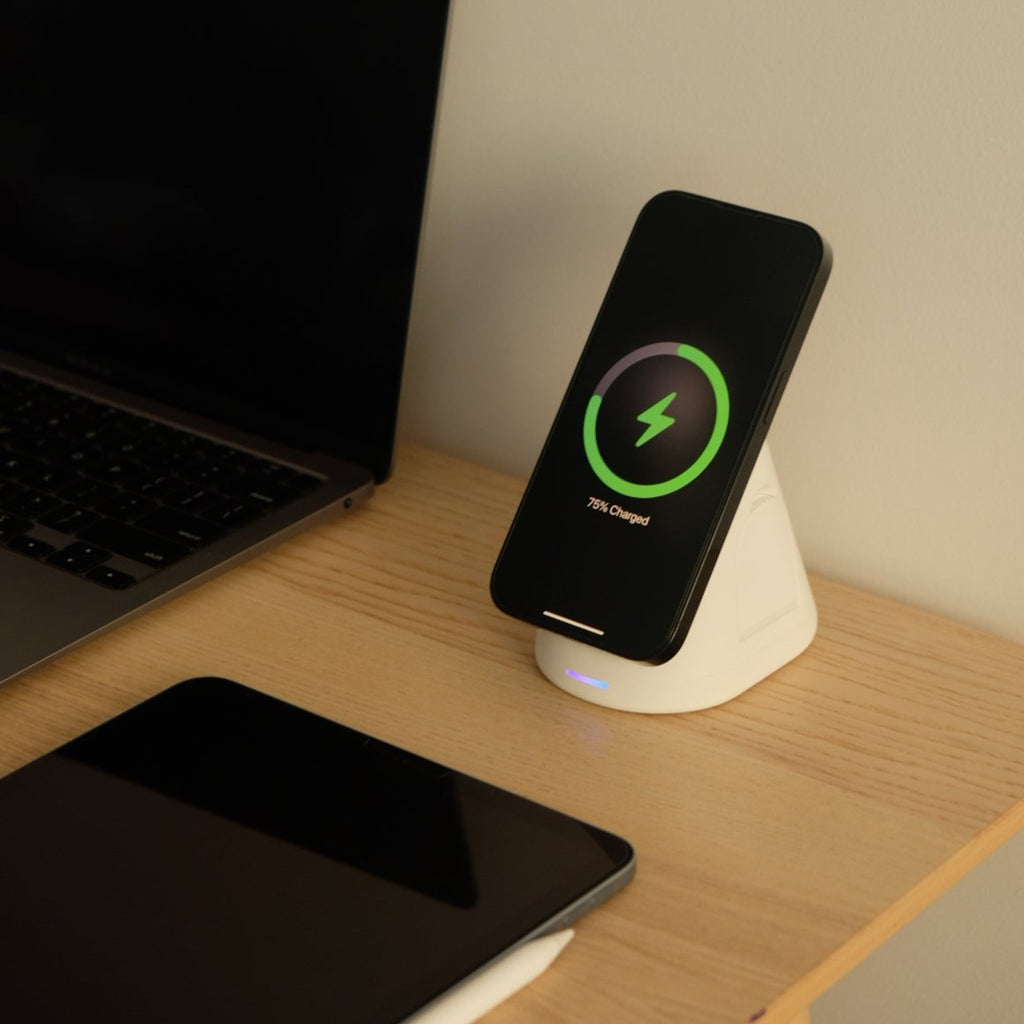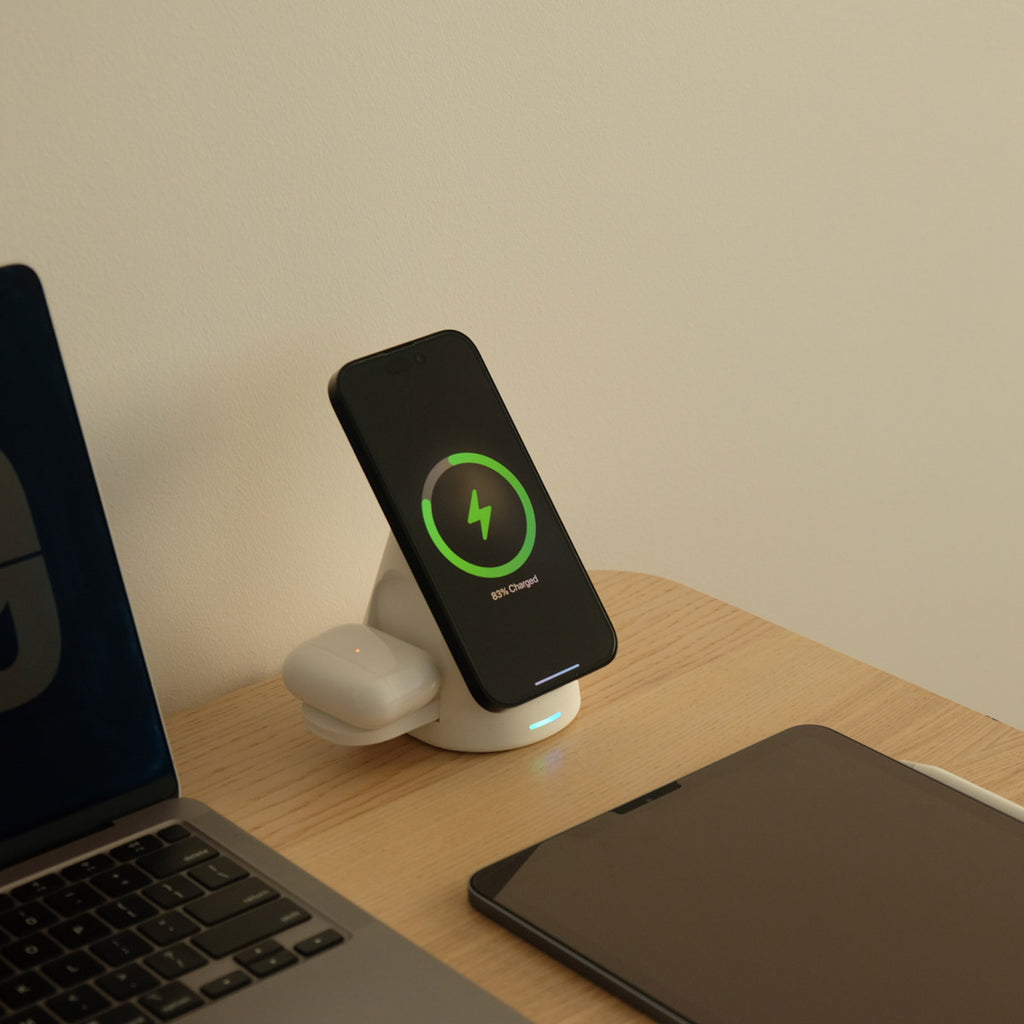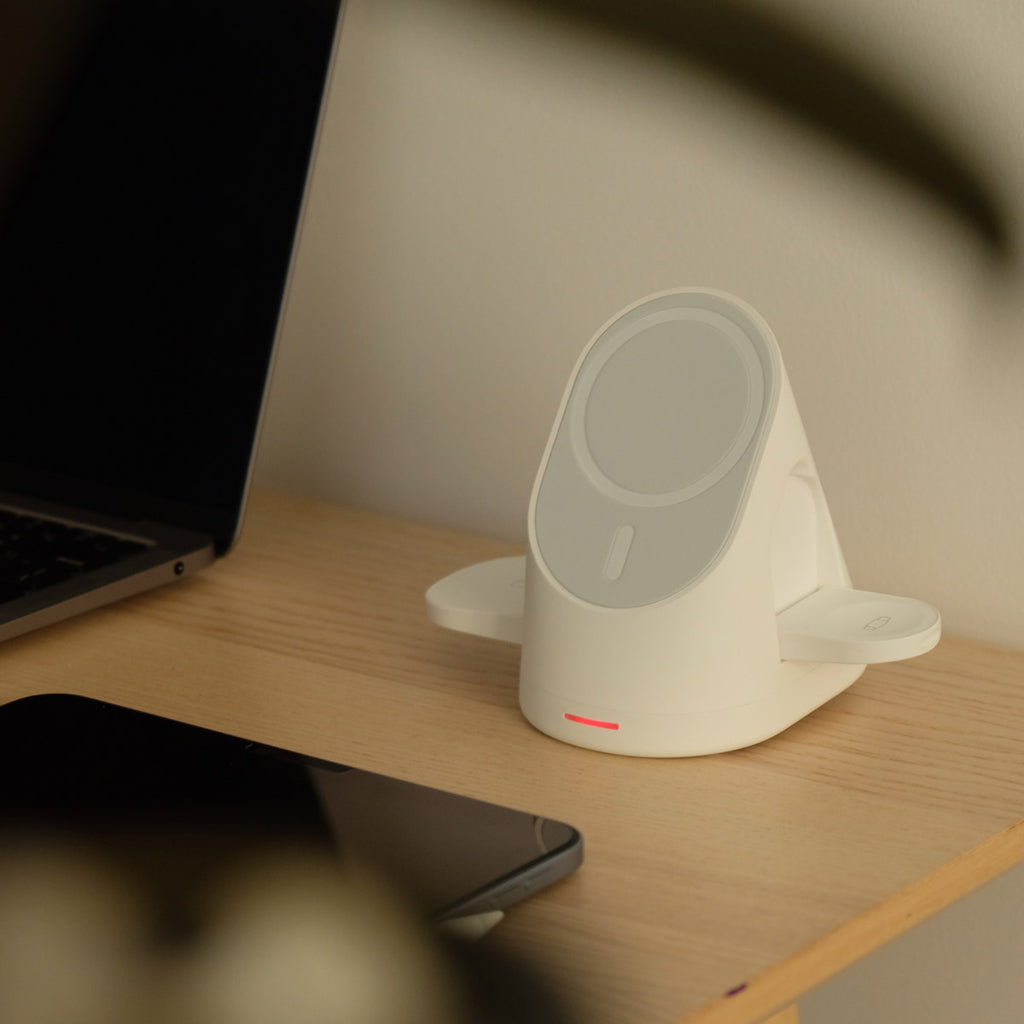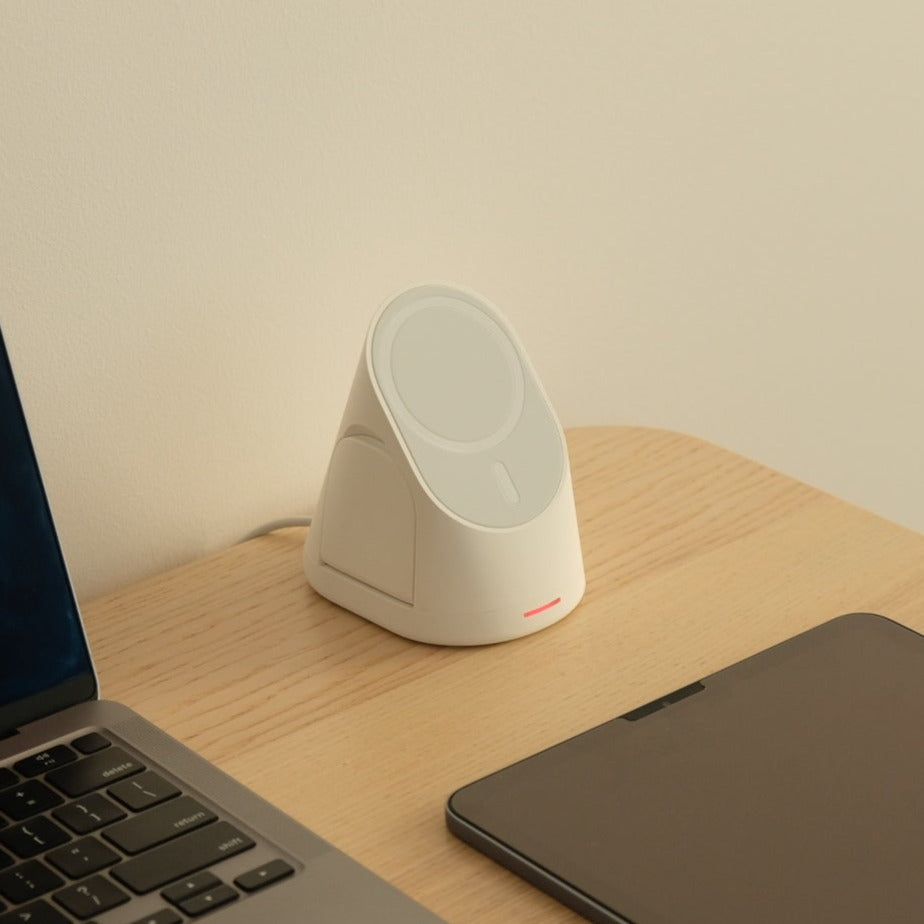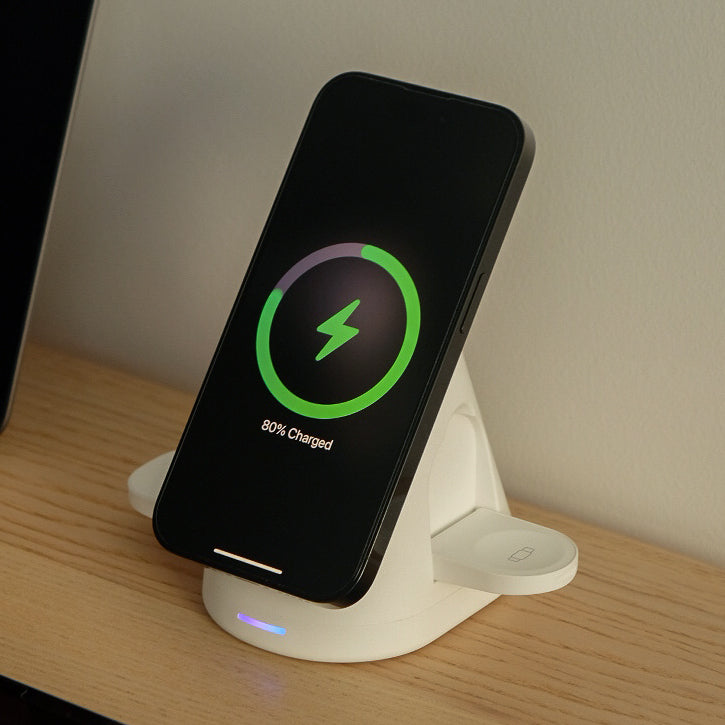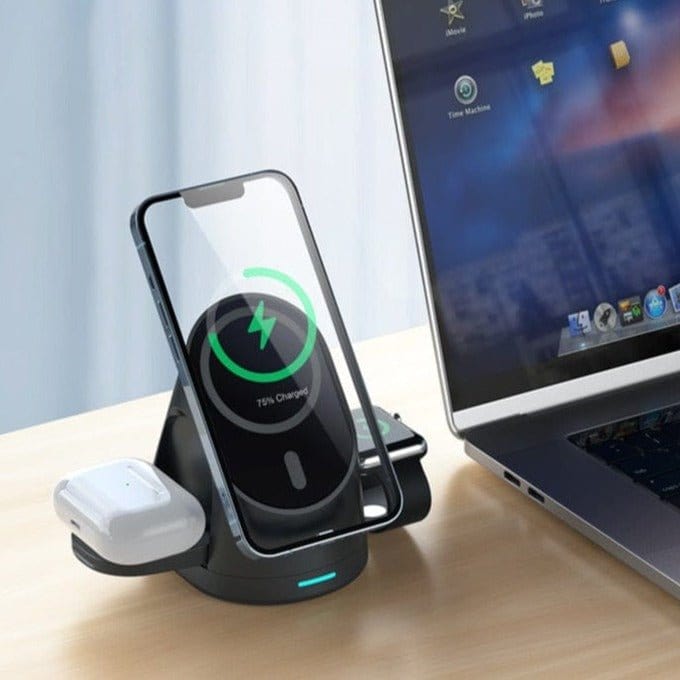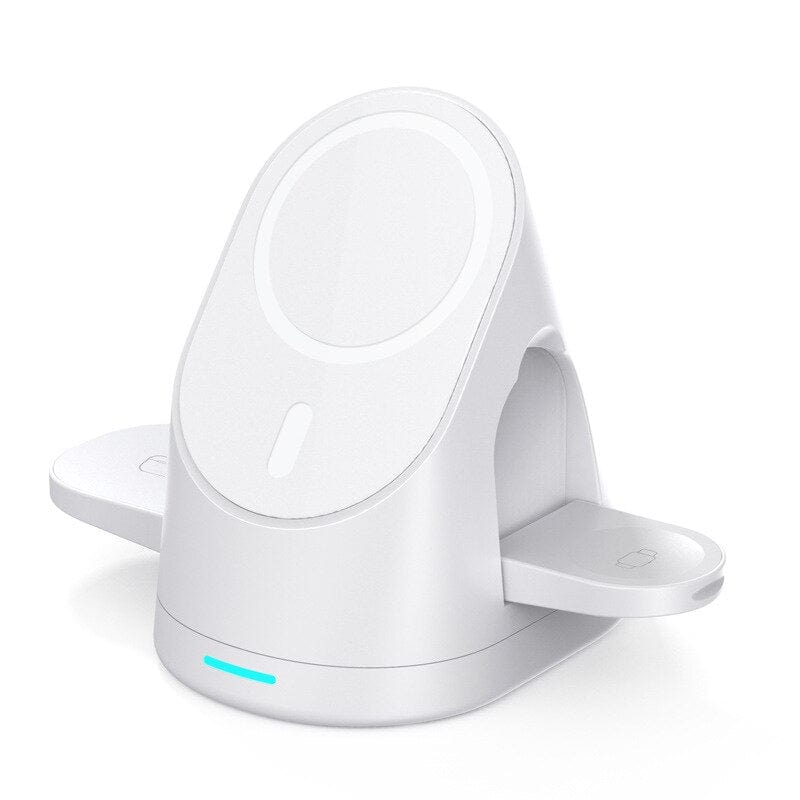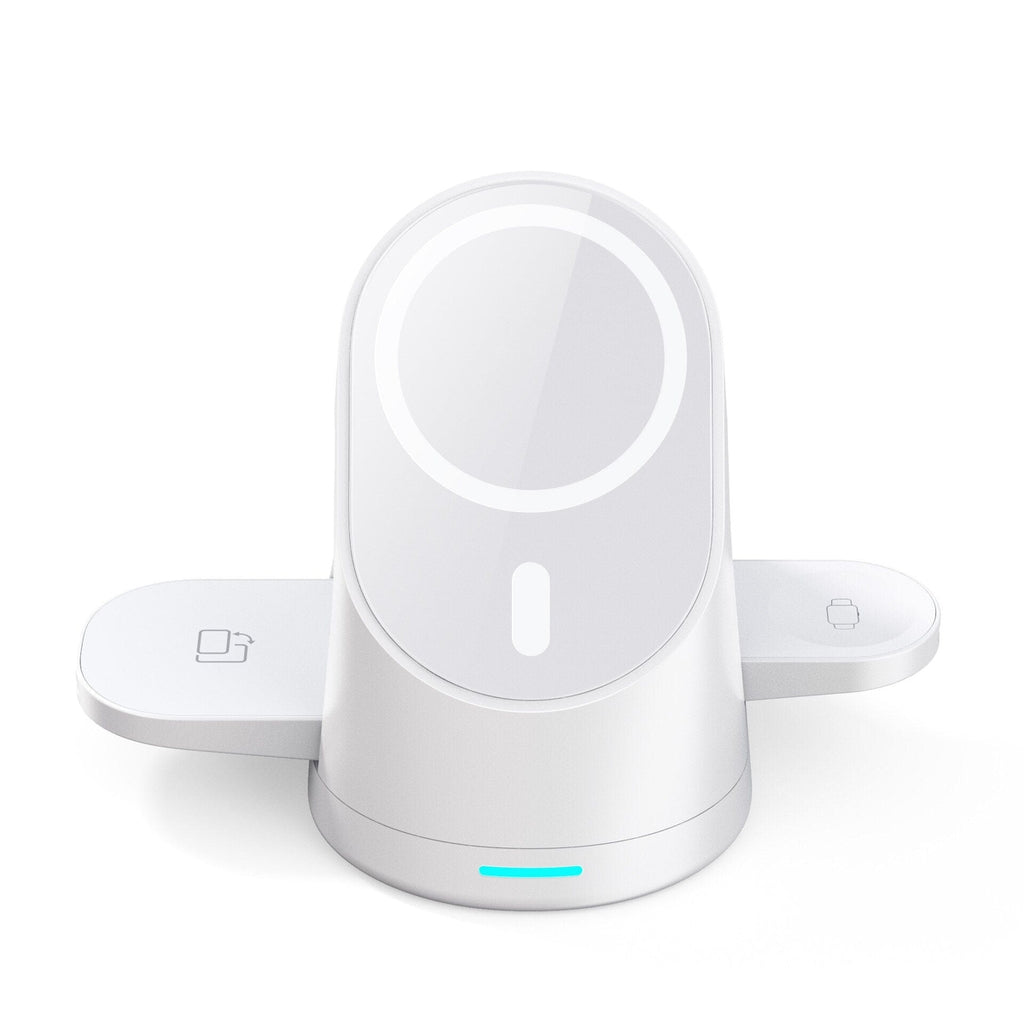 Oscar
Oscar 15W Foldable 3 in 1 MagSafe Charging Stand For Apple iPhone 15 Pro Max / 14 / 13 / 12 / 11 / Airpod / Apple Watch [Online Exclusive]
${ compatibility }
${ currentVariant.compare_at_price | currencyFromCents }
${ currentVariant.price | currencyFromCents }
${ flag }
The Oscar MagSafe 3 in 1 Charging Stand offers fast wireless charging to your devices simultaneously using magnetically attached power connectors. No need to worry about the magnet as it only connects with other MagSafe compatible accessories.
Designed with a minimal look, it removes the need for cables and adapters for charging and the headache of cable management and loss of adapters. It's also portable as you can easily bring the MagSafe charging stand anywhere you go and fold the flaps when not needed to save space while packing or not in use.
The middle charging pad lets your phone snap in place to start charging with ease while the two foldable flaps allow wireless charging for your earphones and smart watch, respectively. It provides 15W fast charging for smartphones, 3W charging for earphones and 2.5W charging for the smart watch.
Fully Charged Anytime, Anywhere. Never let your devices run out of juice no matter where you go at any time of the day. Happytel offers MagSafe charging stands and mobile accessories you can choose from perfect for at home and office or as a travel companion.
[Features]
Charge your iPhone, AirPods, and iWatch all at once
Intelligent 15W Wireless Fast Charging
Compatible with MagSafe charging
Cleaner desk - Foldable Design
60° Optimal viewing angle for content consumption
Subtle charging light indicator
Colour: Black / White
Material: Aluminium, ABS
Input voltage: 9V/3A
Magnetic Charging Pad Power: 5W /7.5W / 10W / 15W
Earphone Charging Power: 5W (Maximum)
Watch Charging Power: 3W (Maximum)
1 x Oscar 3 in 1 Foldable MagSafe Charging Stand
1 x USB-A to USB-C cable
Is it better to charge with MagSafe?

Aside from removing the headaches of cables and adapters, what makes MagSafe a better choice is its fast wireless charging prowess and compatibility with other accessories. The MagSafe wireless charging stand offers 15W fast charging for mobile phones and stable charging as it provides overheating and short circuit protection. As for the accessories, have access to MagSafe technology through cases, wallets, battery banks and more.


Can you overcharge with MagSafe?
No, because the phone's protection chips are automatically activated, letting your device know that it's already at 100%. With this, it won't take any more charges beyond that to prevent overheating, overcharging and more, and letting you leave it on a wireless charger overnight without worry.

Will MagSafe damage credit cards?
It is heavily advised to not put credit cards, passports, security badges and key fobs in between or inside a wallet attachment with your mobile devices and MagSafe chargers to prevent potential magnetic strips and RFID chip damages.

Fast delivery
High quality products
Lowest prices